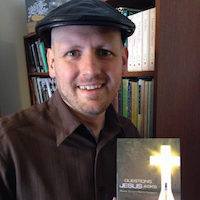 My good friend, Israel Wayne has put up a web site with profiles of some of the home school pioneers from the 1980s & 1990s. He'll be adding more, but Cyndy & I are honored to be included among such an august company.
The other profiles on his site so far are of David & Shirley Quine, Chris Klicka, Sam Blumenfeld, Chris Davis, Michael McHugh, and the De Jonge family of MI.
I love history, but this is much more personal – and these are stories about the early days of homeschooling that you just won't find anywhere else.
Chris Klicka and Sam have already passed on to glory. How great to see there stories preserved and promoted here.
I can't wait to read more profiles as he adds them. I want to read YOUR story, Israel!
Check back often, or subscribe to the sites RSS feed in your reader.
Our profile is at http://homeschoolpioneers.com/2015/09/14/rob-cyndy-shearer-founders-of-greenleaf-press/