You are currently browsing articles tagged Rob Shearer.
We got yer carbon debits right here!
Wood – it really does warm you twice.
httpv://www.youtube.com/watch?v=XGPARuodXgs
Tags: Rob Shearer, wood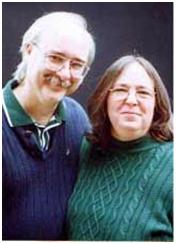 "Christian History in the British Isles"

Tour led by Rob & Cyndy Shearer, directors of the Schaeffer Study Center in Mt. Juliet, TN.
When: February 27 – March 10, 2009
Where: Salisbury, Bath, Oxford, Stratford, Lake District, Edinburgh, York, Cambridge, London
Who: Homeschooled high school students and their parents and adult friends
How Much: $4,200 (includes airfare, hotels, meals, lodging, transportation, & admissions)
Stonehenge


We start our history tour of England at the beginning – with the ancient celts

Salisbury: Cathedral & Magna Carta


Close by Stonehenge is this magnificent church which houses one of the four original texts of the Magna Carta

Bath: Roman Baths & Bath Abbey


We'll attend church in Bath and then tour the Roman baths and Bath Abbey with the rest of the afternoon free for sightseeing on your own

Oxford


A walking tour of the colleges, including Magdalen, where C.S. Lewis taught

Coventry


The old and the new cathedral, side by side

Stratford


We'll visit Shakespeare's birthplace & the Shakespeare center as well as attend a performance in the evening by the Royal Shakespeare Company

Lake District


We spend two nights here which will allow for a day of walking for those interested

Stirling


Seat of two kings and site of an important victory by the Scots under William Wallace

Edinburgh


Capital of Scotland, home of the Covenanters

We will visit the High Kirk of St. Giles where John Knox preached

Hadrian's Wall


The boundary of the Roman Empire

Jarrow


We will visit Bede's world & St. Paul's monastery where the farm and monastery
have been preserved as a working 8th century living history site

Durham


One of the most innovative cathedrals of the middle ages, with the first stone roof in Europe

York


Parts of the York Minster date to the early 7th century and include examples of stained glass from the early middle ages

Cambridge


Sunday Services in Cambridge!

We'll visit our friends at the Christian Heritage Center and the Round Church

London


Two days to explore. We'll do Westminster Abbey and the Globe together, then leave you time to pick the sites you want to explore.
This tour has been planned for the past two years for high school students and families who are part of the Schaeffer Study Center in Mt. Juliet. But we are happy to invite homeschooled high school students, their parents, and friends of homeschoolers to join us on this adventure. Please contact us as early as possible, as we can take a maximum of 36 (students and adults).
Previous Schaeffer Study Center trips have been to Italy, Germany, and Washington DC.
The trip will originate from Nashville, TN on Friday, February 27, 2009 and return to Nashville on Tuesday, March 10, 2009. We've picked these dates because they correspond to the spring break for many homeschool tutorial programs.
When we last made a trip to Europe, the total cost was $3,550. Since then prices have gone up and the dollar has gone down. And we're facing a $450/person fuel surcharge. But we've worked very hard with a wonderful agency in England which specializes in Christian and Educational travel – Casterbridge Church Tours. We've been able to secure a total, inclusive price of $4,200 for this trip.
The price includes airfare, hotels, two meals/day, transportation, and all admissions at all the sites we will visit as a group. Your only additional costs will be for lunch & snacks and any additional sightseeing or shopping that you wish to do.
If you'd like to join us, please send us your $500 deposit as soon as you can. A second payment of $1,700 will be due on November 27th, and a final payment of $2,000 on December 31st.
For more information, contact:
Rob Shearer, Director (rob@schaefferstudycenter.org)
Schaeffer Study Center
c/o Abundant Life Church
1000 Woodridge Pl
Mt. Juliet, TN 37122
Cancellations & Refunds: We strongly recommend that you add an additional $99 to your deposit in order to purchase the AIG Trip & Health insurance. If you should have to cancel your place on the trip for any unforeseen reason, the AIG policy will refund 100% of any money you have paid. If you do not purchase the AIG insurance, then the cancellation fee is equal to the deposit paid. From 11/227 to 12/14, $1,400 of the $2,200 paid is refundable upon cancellation; from 12/14 to 2/12/09 $1,000 of the $4,200 is refundable. No refunds are available for cancellations after 2/12/09.

Tags: 2009 Study Tour, Cyndy Shearer, Rob Shearer
Lynne Cheney is a very gifted writer. She is, of course, the "2nd Lady" (wife of Vice-President Dick Cheney). But she is also a distinguished scholar with impressive credentials, including a Ph.D. in British Literature. She served as the Chairwoman of the National Endowment for the Humanities from 1986 to 1993 and is a senior fellow at the American Enterprise Institute. Over the past six years she has published a series of very good children's books on topics in American history.
I think the two best are Washington (published in 2004), and We the People, which just came out this month.
When Washington Crossed the Delaware is subtitled "A Wintertime Story for Young Patriots." With a clear, direct narrative, Ms. Cheney sets the scene of the beleaguered American army which had been driven from New York and forced to retreat through New Jersey into Pennsylvania. She talks about how desperately the Americans needed a victory – in order to give everyone some hope that they could eventually defeat the British. She mentions Tom Paine, who marched with the American army as they retreated through New Jersey and includes the famous line he composed on the march, "These are the times that try men's souls. . ."
The paintings that accompany Ms. Cheney's text are wonderful. The illustrator was able to visit the site of the crossing, consult with local historians and witness a winter re-enactment of the crossing. The attention to detail shows. You can feel the cold. Your eye is involuntarily drawn to the figure of Washington, warming himself by a fire on the New Jersey shore of the river.
After the army is assembled, you can see Washington's impatience and determination as they set out towards the Hessians soldiers who have occupied Trenton. He had hoped to attack before sunup, but now would be attacking shortly after dawn. The narrative mentions that both 19-year-old Captain Alexander Hamilton, and 18-year-old Lieutenant James Monroe took part in the crossing and the attack on Trenton. Monroe was badly wounded leading a charge against the Hessians, when they managed to get two of their cannon into operation. Hamilton went on to be a signer of the US Constitution and served as Secretary of the Treasury under President Washington. Monroe would be elected our fifth President in 1808.
Following the surrender of the Hessians at Trenton, Washington continued his offensive by launching an attack on the British regulars a few miles northeast of Trenton at Princeton. In that battle, Washington personally rallied his troops and led them to within thirty yards of the British lines. It is miraculous that he survived the volleys of musket fire, but when the British line broke, he joined in the pursuit.
The twin victories at Trenton and Princeton lifted the spirits of the Continental Army and patriots throughout the colonies. For the first time, the American army had defeated British regulars (and German mercenaries) on the field of battle. There would be many more battles and several years of trials, but the character and commitment of General Washington were brilliantly displayed.
Perhaps the best part of this book is that although it is pitched towards elementary students, the story will appeal just as much to older students. First graders will be captivated by the full-page color illustrations and enjoy having the text read to them. Third/Fourth graders will probably be able to read it for themselves. Each two-page spread includes a quotation from an eyewitness/participant in the battle.
When Washington Crossed the Delaware
is a hardback, 40 pages, and is available for $16.95, directly from Greenleaf Press.
– Rob Shearer, Publisher
Greenleaf Press
PS: You have to love the picture of Lynn Cheney with a group of students on the back cover!
PPS: I'll have a complete review of We the People in another newsletter.
Tags: George Washington, revolutionary war, Rob Shearer, War for Independence
I just received an email from the largest wholesale supplier of books to bookstores across America:
"Ingram Publisher Services stock of Epicenter Press's biography Sarah: How a Hockey Mom Turned Alaska's Political Establishment Upside Down (Hardcover EAN: 9780979047084—status OP and Trade Paper EAN: 9780980082562—status OSI) has been depleted and all backorders for these titles will be CANCELLED.
Epicenter has signed an agreement with Tyndale House to reprint the title under the new EAN 9781414330501. The Tyndale version of the title will be available through Ingram's wholesale companies, Ingram Book, Ingram International, Spring Arbor, and Ingram Library Services, so please place your order for the new EAN today."
The initial stocking order for Ingram is reported to be over 20,000 copies.
Since Ingram's largest warehouse is about 20 minutes down the road from Greenleaf Press, we'll be able to get copies as quickly as anyone. If you'd like to order one, you can buy it direct from Greenleaf by clicking here. We ship by a variety of methods, from USPS Media Mail, to UPS Ground and UPS overnight.
Because of our central location, UPS ground delivery (while not guaranteed) is only 2 days for over half of the US states, as you can see from this map:
So, don't pay for UPS 2-day or 3-day select if you are in the yellow or light brown areas. If you request shipping by UPS Ground, you'll receive your books just 2 days after we ship it.
– Rob Shearer, Publisher
Greenleaf Press
PS: Sarah is the #1 "Red State" book being tracked by Amazon. Below is a fascinating map comparing the sale of "red" vs. "blue" books by state across the US:
Tags: Rob Shearer, Sarah Palin
The hypocrisy of Governor Sarah Palin's whining critics is truly stunning. The most outrageous attacks have been those who express "concern" about whether she will have time to be both a mother and vice-president – this charge coming, of course from those who routinely bundle their kids off to day-care as infants.
Since large families have become exotic and unusual in our culture, I am going to disclose to the world a little inside secret known only to those richly blessed parents who have more than three children.
Here it is: Caring for the fourth and the fifth child is much easier than caring for the first one, two, or three.
I know this sounds paradoxical, but it's true, for the simple reason that a large family is a community of care and love. When the fourth and the fifth child arrive, the first three contribute their love to the equation as well.
Did you watch how the Palins' older children (especially, and endearingly, Piper), helped to take care of their younger brother, Trig?
Sarah and Todd are obviously terrific parents, and they obviously love their children very much.
The larger family is going to be a tremendous asset to Bristol and Levi as well when their blessing arrives early in 2009. The first grandchild will start out with two aunts and two uncles on his Palin side. Levi Johnston has a sister, so add another aunt on dad's side. They will benefit immensely from being part of a large family.
In the interests of full disclosure, my much younger trophy wife and I have eleven children, and two grand-children – so far. We are richly blessed. Our children are richly blessed. They love each other, look out for each other, and care for each other. Nothing makes dad's heart swell with pride quite so much as to watch the kids helping each other – from changing a diaper to helping each other with homework.
I have no doubt that the Palin family is much like ours. They obviously love each other. I think they're going to be fine.
I look forward to watching them celebrate when mom is elected vice-president in November and I look forward to watching them embark on the adventure of four (or more) years in Washington, DC.
– Rob Shearer (aka RedHatRob)
Tags: Rob Shearer, Sarah Palin
Received today. Buckley is quite possibly, the funniest political satirist currently writing. P.J. O'Rourke might be his equal in the non-fiction essay, but for side-splitting laughs that skewer the political class in general and the politically correct in particular, you cannot beat Buckley. His first novel, The White House Mess, back in 1986 had me laughing out loud. Thank You for Smoking brutally savaged the world of Washington lobbyists. Boomsday, published last year, took on the impending conflict between the boomers and the gen-x & millennial generations.
Supreme Courtship is just plain fun. Imagine a frustrated, unpopular middle-of-the-road president who is so frustrated when the Senate rejects one of his Supreme Court nominees (because he wrote a less-than-enthusiastic review of To Kill a Mockingbird in his elementary school newspaper) that he sends up Judge Judy as his next nominee. Only imagine Judge Judy recast as a Texas drawling not-to-be messed with steel magnolia. The confirmation hearings alone are golden.
Sample lines:
The President had evolved into the sworn enemy of the majority of the United States Congress, whose members understand that their main job, their highest calling, their truest democratic function, is to take money from other states and funnel it to their own. What greater homage to the Founding Fathers and the men who froze at Valley Forge could there be than a civic center in Tulsa paid for by the taxpayers of Massachusetts?
Senator Dexter Mitchell despised President Vandercamp because he had vetoed S. 322, a bill Mitchell had sponsored that would have required every helicopter rotor blade in the U.S. military to be made in his home state of Connecticut.
"Judge," Senator Shimmerman began, "I wonder if perhaps you might tell the committee a little about your judicial philosophy."
"Basically, do your best to keep an orderly courtroom. Make sure everyone abides by the rules. Punish the wicked and acquit the innocent. That's about it. Want to fast-forward to Roe v. Wade?"
If you're the slightest bit interested (and irreverent) about politics and politicians, you will love this book – and probably be laughing out loud at more than one passage.
And if Buckley hasn't already started on a movie script and pitched the part of Judge Pepper Cartwright to Dolly Parton, he's crazy. I had Dolly in mind about two pages into the book!
– Rob Shearer
Fair Warning: Buckley has no qualms about accurately transcribing the colorful vocabulary of some of his characters. I tend to mentally block and skip the "f" & "s" words, but not everyone can.
Makes me long for the days of Ronaldus Magnus, when this really was part of the Republican platform.
Hat tip to Neal Boortz, via Jack Lewis for the following bit of comedy from the BBC Comedy series, Yes, Prime Minister. The series ran from 1986 to 1988, and was reportedly, the favorite TV show of Margaret Thatcher.
[youtube=http://www.youtube.com/watch?v=LLDb2V86Ei0]
– Rob Shearer, Director
Schaeffer Study Center
Tags: Department of Education, Rob Shearer, Yes Prime Minister
Next summer will be the 40th anniversary of the Apollo 11 landing on the moon. I was 14 that summer, and was glued to the TV listening to Walter Cronkite describe what had happened, and what was about to happen.
It was a staggering scientific and engineering accomplishment. There is now an excellent children's/young adult book that captures the excitement of that historic July day from forty years ago.
The subtitle of the book accurately sums up the focus of the text: How 400,000 People Landed Apollo 11 on the Moon.
The book opens, not with shots of the astronauts on the moon, but rather with pictures of hundreds of people gathered to watch the grainy black & white TV pictures beamed back live from the moon. There is a shot of several dozen workers at Grumman (who built the Lunar Lander) crowded around a TV. There is a shot of thousands of New Yorkers gathered in Central Park watching an outdoor TV screen. There is a crowd in Milan, Italy watching a TV on the sidewalk of a café – and there are the anxious faces of the team at mission control watching the coverage as well.
After a brief background on Kennedy's announcement of the goal, the book begins a detailed account of the landing attempt and the six challenges (most unexpected) faced by the crew. The first challenge was an overloaded computer began failing and sounding alarms. The second challenge was that the landing area was littered with boulders and Armstrong had to fly the Lander past it to a safer spot. But there was very little margin in the fuel supply. In simulations, he had always landed with over 2 minutes reserve left. On the real landing attempt, the flight controllers called out the 120 second warning, then the 60 second warning, then the 30 second warning. Armstrong finally got the Lander down with only 18 seconds of fuel left in reserve. I won't give away the other problems, but suffice it to say , that there was a lot of fancy footwork going on in Mission Control that was not reported at the time!
This is a great book for any kids who have an interest in the space program and the history of Apollo. The 80 pages are laid out with full page photography on every page – and a very engaging text.
Reading level is 5th/6th grade and up. Team Moon is a hardback, 80 pages, full color. The price is $19.95, direct from Greenleaf Press
– Rob Shearer
Publisher, Greenleaf Press
Tags: 1969, Apollo 11, Moon Landing, NASA, Rob Shearer
Twenty-One Elephants and Still Standing is one of those wonderful stories that is so delightful, one's first reaction is to wonder if it were really true. It has wonderful elements of Americana and New York City history: The Brooklyn Bridge, P.T. Barnum, the Circus, and a publicity stunt to promote the safety of the new bridge and, oh, by the way, get some free front-page publicity for the Circus.
The Bridge was one of the wonders of the Industrial Revolution. Begun just after the Civil War, in 1869, it took fourteen years to build. The bridge joins downtown Manhattan with downtown Brooklyn. The two towers, at 275 feet above the water, dwarfed anything else in the New York skyline when they were built. The were the equivalent of a 25 story building – at a time when the tallest buildings in Manhattan were only five stories tall.
New Yorkers had watched the construction of the bridge for fourteen years. There was some skepticism about whether the bridge could possible stand, with its woven wire cables carrying a thousand-foot long stretch of roadway a hundred feet above the water. Who wanted to go a hundred feet up in the air on a bridge that might fall? Other bridges had fallen. How could anyone know that this one could be trusted? A hundred feet up in the air? That was twice as high as the roof of the tallest building in the city!
Phineas T. Barnum saw the opening of the bridge – and the skepticism of New Yorkers – as a great opportunity for some publicity for his circus.
When Barnum's circus came to New York in April of 1884, the Circus parade up Broadway was led by the star of the show – Jumbo, the elephant. After the parade passed City Hall, it continued on towards the new bridge.
One after another,
The elephants press onward,
Silently trusting the wood planks and steel.
Five, six, then seven were crossing.
Ten, eleven – and still there were more!
How many elephants could the bridge hold?
This is fun book. The author of the text has done her research well. The illustrator, too, has studied the setting and the times and captures the feel of New York in the 1880's – an era when new things were possible.
Twenty-One Elephants and Still Standing
is a hardback, 32 pages, full color throughout. The price is $16.00, available directly from Greenleaf Press.
– Rob Shearer
Publisher, Greenleaf Press
Tags: Brooklyn Bridge, New York City, P.T. Barnum, Rob Shearer
Shocking, isn't it.
He had trouble sitting still. His elementary school teachers all agreed that he was A.D.H.D.
In an interview with his mother, published in Monday's New York Times, there is this line:
She will never forget one teacher's comment: "This woman says to me, 'Your son will never be able to focus on anything.' "
For a year or so, Michael took Ritalin to "treat" his A.D.H.D. After a year, Michael told his mom he wanted to stop taking the meds. He didn't like going to the school nurse every day for his pill. The other kids made fun of him, and he felt stigmatized.
My completely un-professional hunch: Michael Phelps was a boy.
His inability to contain his energy and sit still for long periods of time was not a disorder of any sort at all. He was a boy.
And he learned how to channel his energy (no doubt with help from his mom and his sister) and has become a gifted athlete.
Watching him during the team relay events at the Olympics, it is clear that he has an infectious enthusiasm and a quick smile. I would bet he's a lot of fun to be around.
And I'll bet he was a handful when he was in elementary school. Like a lot of boys.
I don't think the answer is to drug them all so that they will sit still.
– Rob Shearer
Director, Schaeffer Study Center
[hat tip to Ben Cunningham at Taxing Tennessee, who was also struck by the NYT article!]
Tags: ADHD, Michael Phelps, ritalin, Rob Shearer