Our family has been richly blessed over the past years by being part of a worshiping community at Abundant Life Church in Mt. Juliet, TN led by a very gifted worship team. Most of the players (guys and gals) on the worship team are music professionals in Nashville. They do not need another gig on Sundays. They don't come to perform, they come to worship with us and lead us into God's presence with music.
The worship leader, Don Poythress, is the most gifted worship leader I have ever met. He's an accomplished songwriter and musician, but best of all, he's a thoughtful worshiper. It's important to him that the lyrics be theologically correct in both tone and content. I don't wish to be provocative, but I dislike that certain strain of contemporary worship songs which (consciously or unconsciously) takes a "Jesus is my boyfriend" approach.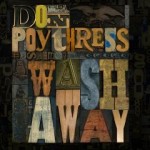 You won't find any of that on Don's new CD, Wash Away
. Officially released yesterday, it includes twelve new worship songs, written by Don and several of his songwriting partners. I highly recommend it to you.
Here's a 3 minute video interview of Don, with excerpts from the CD:
httpv://www.youtube.com/watch?v=lYbCGjO4EWw
The final song on the CD, Joseph, took my breath away the first time I heard it. It still does.
Joseph I hope to sit with you one day
Hear you tell me about the choices you were called to make
'Cause Joseph it was you and no one else
That God trusted to take care of Mary and Himself.
On The Faithful Love of Jesus, Don is joined by the incomparable Ricky Skaggs on mandolin & vocals. The lyrics and the quiet, reflective melody are moving:
There are arms that we can lean into
That always will receive us
A living well of endless truth
The faithful love of Jesus

I pray you'll know the love of God
The love that never leaves us
The height the depth the width the breadth
The faithful love of Jesus
Cyndy and I had the great pleasure of being in the audience at Christ Church, Nashville when this was recorded. It was a very special evening.
You can order the CD, or an .mp3, or individual songs direct from Amazon.com
Buy one for yourself, and give one to the worship leader at your church, or your pastor, or both.
*Don is way too modest about his accomplishments. He has had songs recorded by Willie Nelson ("You Remain"), Bonnie Raitt, Sheryl Crow, Tim McGraw ("Comfort Me"), Darryl Worley ("Shiloh"), Brian Littrell, the Marie Sisters, the Wikinsons, Leslie Satcher, Andrea Zonn, the Nashville Bluegrass Band, Niall Toner and Kieran Goss (both from Ireland), as well as the European artist Sir Cliff Richard. He co-wrote "The Promise" which was recorded by The Martins and won a Dove award in 2004.