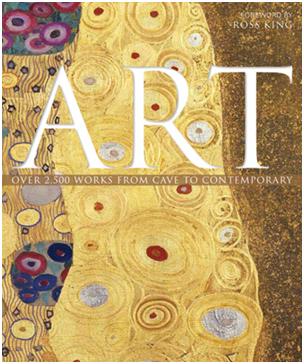 DK Publishing has been producing some of the best children's and young adult non-fiction reference over the past ten years. Their Eyewitness series is outstanding, both for the quality and selection of the visuals – as well as the clear narrative text that accompanies the photographs on various topics. We've been carrying the full Eyewitness series at Greenleaf for some time now – even adopting several titles for use in our history study packages (on Egypt and the Renaissance). I've been waiting, and hoping that DK would turn its considerable talents to the task of producing a comprehensive art history reference book.
They've done it, and it's outstanding. Oh, I have a few quibbles, but this is a reference that no homeschool should be without. The size and comprehensive coverage of the book are impressive: 612 pages, 700+ artists, 2,500 works of art – all arranged Chronologically. Interspersed throughout the text there are themed sections on Looking at Art, Art Movements and Schools, Artist Profiles, Closer Looks, and Themes.
The Looking at Art section at the beginning is outstanding. In clear, concise terms illustrated by examples from important art works, it explains how to "read" a work of art more thoroughly, and understand what the artist was trying to achieve. Within this introductory section, there are essays on:
Subject and Composition
Perspective and Viewpoint
Light and Shade
Media and Techniques
Color
Brushstrokes and Texture
After the initial Looking At Art section of 24 pages, the rest of the book is divided into six roughly equal sections as follows:
Prehistory to 1400 (55 pages)
15th and 16th Centuries (102 pages)
17th and 18th Centuries (102 pages)
19th Century (106 pages)
Early 20th Century (100 pages)
1945 onward (100 pages)
In addition to the standard treatments and inclusion of important artists and gorgeous color photographs of their important works, there are also 21 "closer look" sections which give a detailed analysis (with lots of close-ups) on two page (and longer) spreads on these works:
The Book of Kells (2 pages)
Primavera by Sandro Botticelli (4 pages)
The Last Supper by Leonardo Da Vinci (4 pages)
Venus of Urbino by Titian (4 pages)
The Arnolfini Portrait by Jan van Eyck (3 pages)
Garden of Earthly Delights by Hieronymus Bosch (4 pages)
Las Meninas by Velazquez (3 pages)
Self-Portrait by Rembrandt van Rijn (2 pages)
The Art of Painting by Jan Vermeer (2 pages)
The Third of May by Francisco de Goya (4 pages)
The Fighting Temeraire by J.M.W. Turner (4 pages)
Dejeuner sur l'herbe by Edouard Manet (4 pages)
La Grande Jatte by Georges Seurat (4 pages)
The Starry Night by Vincent van Gogh (4 pages)
The Kiss by Gustav Klimt (4 pages)
Guernica by Pablo Picasso (4 pages)
Composition VII by Wassily Kandinsky (4 pages)
The Persistence of Memory by Salvador Dali (2 pages)
Autumn Rhythm (Number 30) by Jackson Pollock (4 pages)
Canyon by Robert Rauschenberg (2 pages)
Study After Velazquez's Portrait of Pope Innocent X by Francis Bacon (2 pages)
Here are some sample spreads to give you an idea of what a visual feast this is: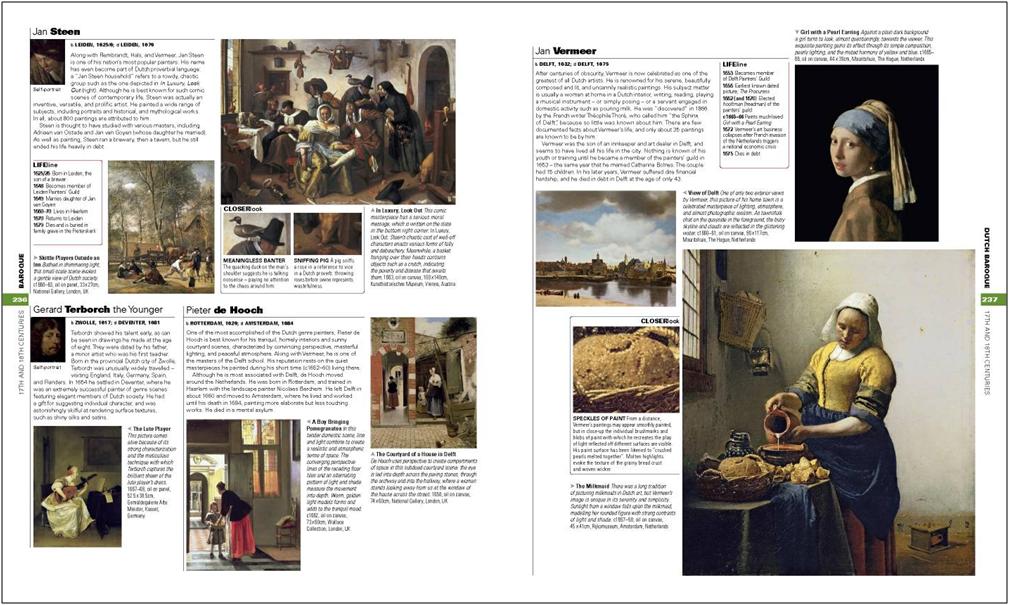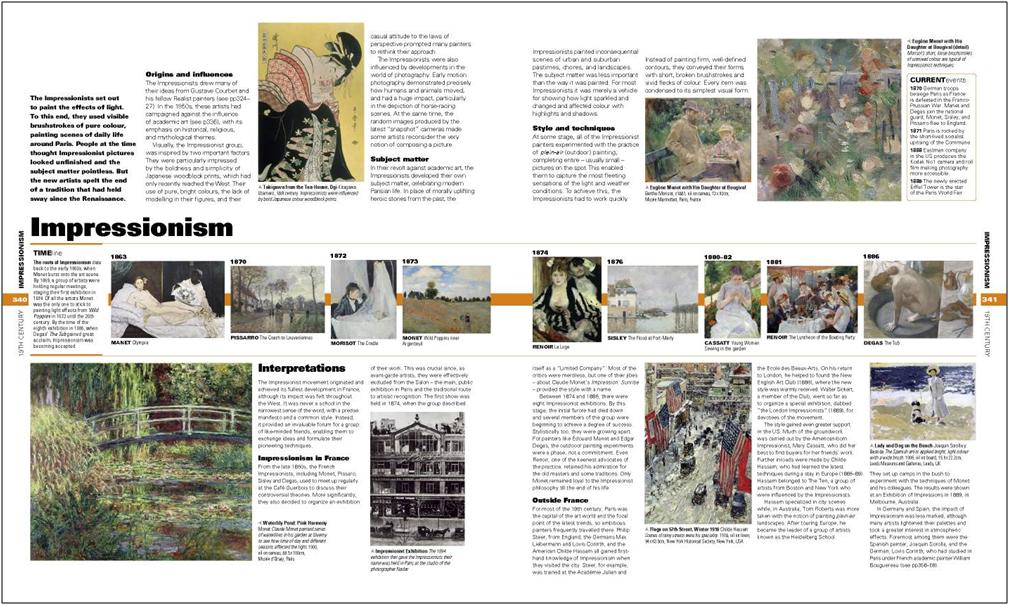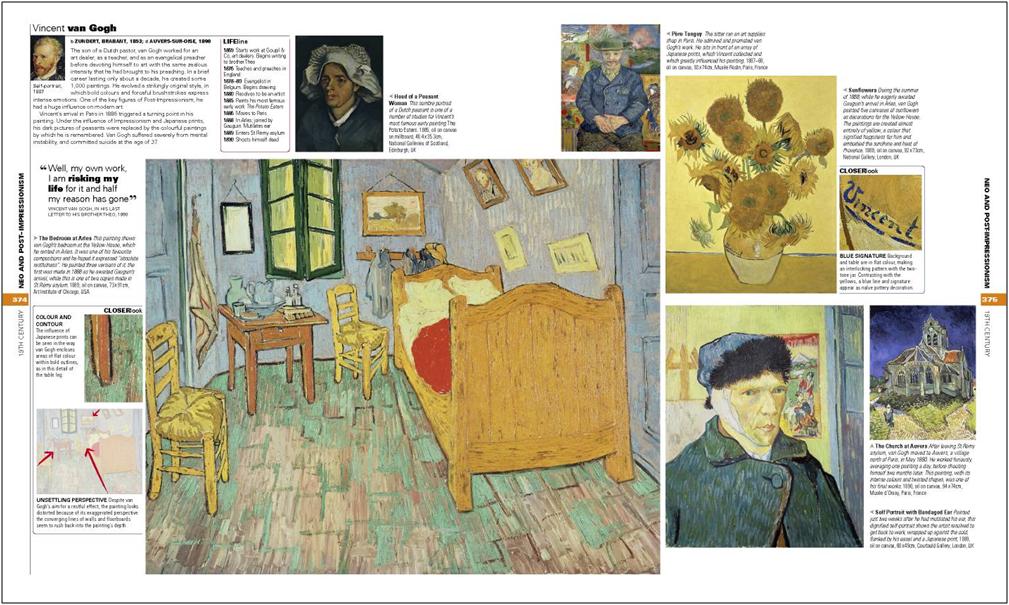 ART from DK Publishing is a hardback, 612 pages. It can be ordered directly from Greenleaf Press for $50 (click on any of the links in this message).
Rob Shearer, Publisher
Greenleaf Press
Tags: Art History